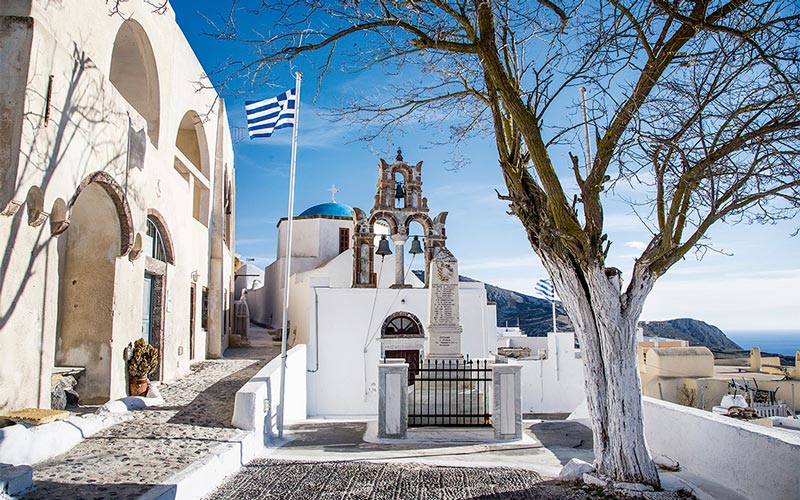 Pyrgos/Kasteli
If you want to get away from the daily hustle of Fira, but don't want to go to the busy beach resorts like Kamari, then you can opt to go have a look at the village and castle of Pyrgos which can be easily described as a gem!
You can catch the local bus from Fira bus station (an adventure in itself!), get off in Pyrgos, and just wander through the narrow lanes, up to the Casteli and churches at the "top" of old Pyrgos.
Photogenic walled streets, great door ways, interesting craft and gift shops, several great tavernas and cafes, then the stunning views around Santorini from the top of the Castle, and the churches combine an adorable yet very traditional scenery.
If you do no other, "in land" trips, while holidaying in Santorini, hire a car or quad and go to Pyrgos; have a good walk round the lanes, and twisting streets, have a drink, lunch or an early evening meal and you will discover a different …Greece – like Greek Islands used to be like 30/40 years ago! Such a Brilliant place!