You'll never get tired of the clear waters of the Aegean,
but if you prefer a day by the pool instead and make a brilliant background for your holiday snaps, let us free your mind.
Amidst the breathtaking Caldera ridge, our sister hotel Grand View in Megalochori town, pampers its guests at the highest level of the hotel for exclusive moments of excellent service.
For those who wish to skip an adventurous day and spend a relaxing time by the pool or just enjoy a cocktail during the sunset, Grand View Hotel welcomes you in a relaxed atmosphere!!
Light meals, refreshments and cocktails are also available at the pool bar, giving guests the opportunity to taste Greek authentic flavors.
The venue is accessible free of charge and with utmost priority to all in-house guests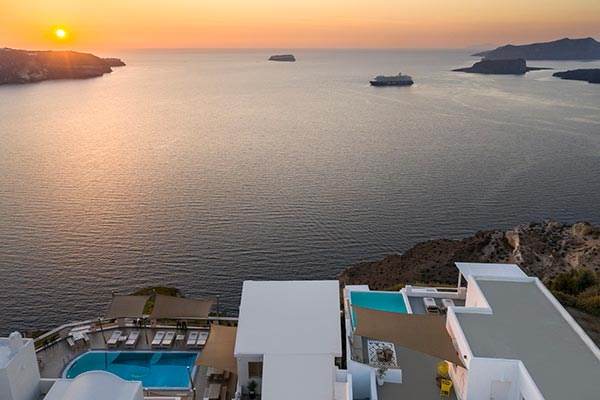 Kindly contact the reception for availability and reservations-Transfers are available upon request.
Seize the day!!!